Current Exhibit
"Fred W. Farrar's Pioneer Photography"
Now through December 15, 2022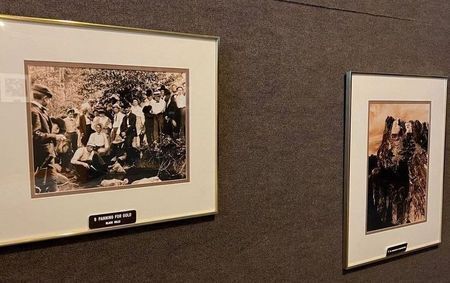 Pioneer photographer Fred W. Farrar chronicled the Black Hills from the turn of the 20th century through the 1930s. An exhibit that opened in July at the Mari Sandoz High Plains Heritage Center consists of 30 of 39 pieces displayed in the 1980s in a collection organized by the late Dr. Allen Shepherd, a former CSC History Professor, and the late Mary Farrar, daughter of Farrar.
Gallery hours are Monday through Thursday 10 a.m.-noon and 1 p.m.-4 p.m. and Friday 10 a.m.-noon. The exhibit will be open until Dec. 15.
Farrar leaves a legacy of images of life in the Black Hills around the turn of the century. He took photos of people, parties, babies, weddings, and scenery. His photos include parades, fairs, the circus, and the largest Rapid City event of the year from 1898 to 1910, Stockmen's Days.
According to Shepherd and Mary Farrar, current generations owe a considerable debt to roving photographers like Farrar. With a mobile dark room, camera, and glass plate negatives, they ventured into the wilderness, photographed a cross-section of his era, and often received little remuneration.
Farrar, along with others, provided an invaluable service by capturing images of space and time which no conventional historian could. Part professional and part amateur, part artist and part historian, part user of glass plates and the new film negatives. His portraits range from local historical figures to unidentified residents. Some of the most powerful images are unknown subjects and many capture the essence of the era and the human experience, both joyful and tragic, according to Shepherd and Mary Farrar.
Farrar was born in 1885 in Iowa and came to Rapid City with his family when he was two. In addition to photography, he enjoyed the outdoors, hunting, horses, music, and gunsmithing. He attended Rapid City High School and the South Dakota School of Mines. He died in 1975 at the age of 90 in Chadron and was buried in Mountain View Cemetery in Rapid City.
He had five sons, and one daughter, Mary, who preserved the collection for many years, who died in 2015. Farrar's granddaughter, Dede Farrar, inherited the collection of more than 2,500 negatives, photographs, and ephemera and donated it to the Minnilusa Historical Association and Pioneer Collection at The Journey Museum in Rapid City in 2017.
(article credit: Chadron State College)
(photo credit: Courtney Kouba)
Upcoming Exhibit
"Travels With Mari"
January 9 through May 12, 2023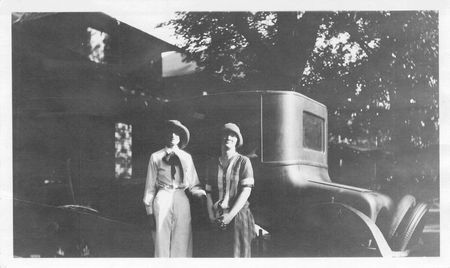 "Travels with Mari," will feature numerous objects, letters, and photos, some of which have never been on display before. "We're really excited to put this together," says Courtney Kouba, assistant archivist for the Mari Sandoz Society. "We want this show to be fun and to highlight different aspects of Mari. She traveled around the country to conduct research for her books, conduct business, and to visit family and friends. Our hope is that the stories highlight show both the serious and lighter sides of Mari."
Mari traveled frequently for her work, both to research and promote her writings. Her road trip with her friend, Eleanor Hinman, is perhaps the most well-known and contributed significantly to her research for what eventually became Crazy Horse: Strange Man of the Oglalas. Mari's travels also brought her back to Nebraska where she appeared on KUON TV to discuss her upcoming books and the art of writing. The author also made time for fun and to visit loved ones. Mari journeyed back to the Sandhills on occasion to spend time with her family and took trips to Colorado and Texas to unwind and catch up with friends like Lynn Van Vleet of the Lazy VV Ranch and Melvin Van Den Bark who served as Mari's professor when she studied at the University of Nebraska and maintained contact with her afterward.
"Travels with Mari" will be on display from January 9th until May 12th. The Center's hours are 10:00am to noon, 1:00pm to 4:00pm Monday through Thursday and 10:00am to noon on Fridays. Inquiries and updates can be obtained by calling the Center at (308) 432-6401, emailing at sandozcenter@csc.edu, or www.facebook.com/sandozcenter.
(photo credit: Sandoz Collection, Chadron 2003.001.00312 shows Mari and her friend, Eleanor Hinman before taking off on a research trip to learn about the Sioux. The information they gathered was later used for Mari's book, Crazy Horse)