Upcoming Exhibit
"At Home in the Sandhills"
September 13 to December 15, 2023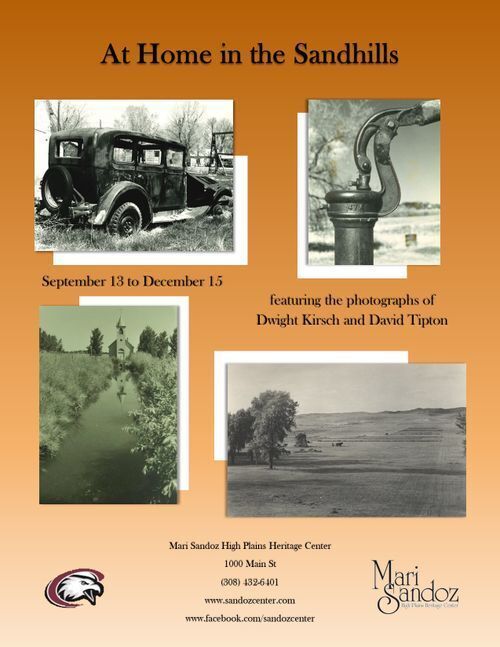 "At Home in the Sandhills" is a photography exhibit featuring the photographs of David Tipton and Dwight Kirsch. These images captured different aspects of the Sandhills, from flora and structures to machinary and landscapes.
Kirsch--an artist, teacher, and museum administrator—photographed the Sandhills and gifted his portfolio to Mari Sandoz who planned to use them to promote the region in anticipation of an Old Jules movie optioned by MGM. Unfortunately, the production never occurred as the producer slated to make the film fell ill and eventually passed away.
Tipton—a former circulation librarian at Chadron State College—intended to show nature and abandoned structures working together to symbolize the sadness and beauty of autumn in his photographs. Tipton believed the abandoned homesteads of Nebraska were ambiguous symbols representing at the same time the dream that failed and the move to either larger farms or other occupations. He returned to the site of the images to take additional pictures shortly after the originals were captured, only to find that over half the buildings were demolished.