Current Exhibit
"Sun, Earth, Universe"
Through mid-May 2022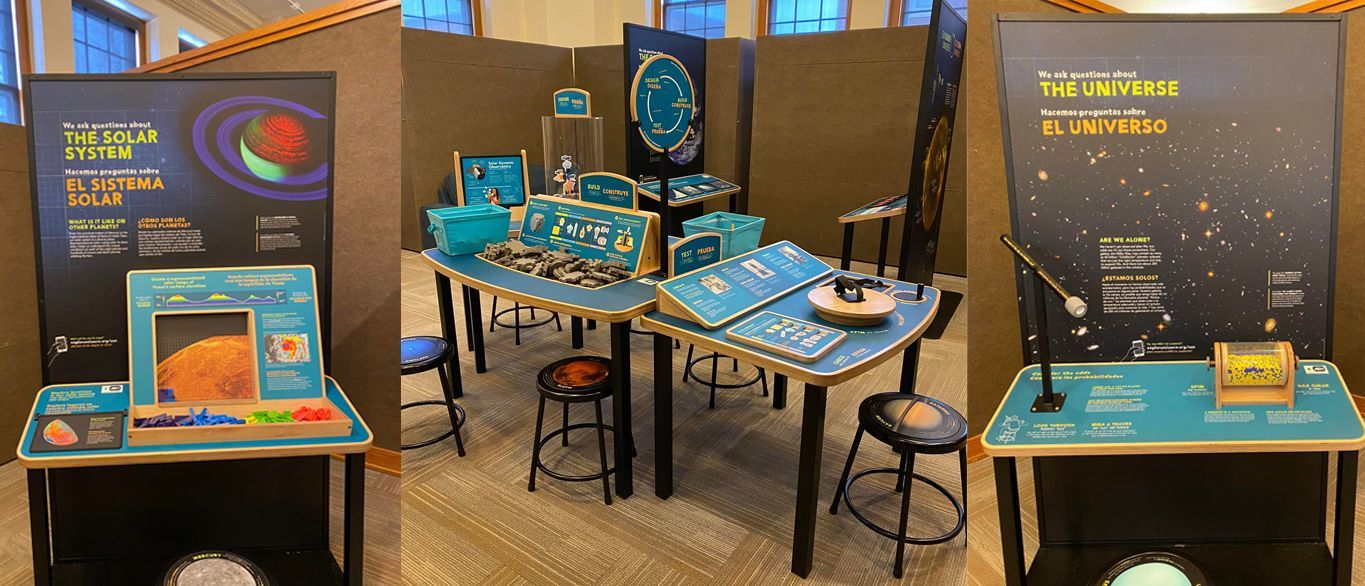 The current exhibit at the Mari Sandoz High Plains Heritage Center in Chadron is called "Sun, Earth, Universe" and is funded through the National Informal STEM Education Network (NISE Net). Sponsored by the Chadron State College Math & Science Department, the exhibition is a hands-on opportunity for children and their families to learn about Earth and space science. It includes multiple interactive panels that focus on different topics within space science, such as tools used to measure data, changes in the sun, and the vastness of space. There is also a table where children can learn about engineering by building spacecrafts out of foam and tinker-toys before testing their durability in spin and shake stations, a board game, a reading center, and a Mars play table. The exhibit is geared towards elementary-aged children but is interesting for younger kids and adults with an interest in space. The show runs from the beginning of January to mid-May. To learn more about the exhibit, visit https://www.nisenet.org/sunearthuniverse.
Photo Credits: Courtney Kouba