2018 Nonfiction Writer in Residence: Jeffrey A. Lockwood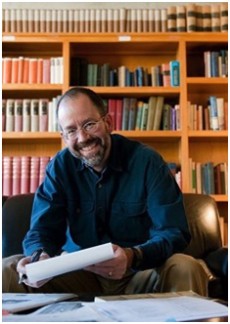 Jeff Lockwood was hired as an insect ecologist at the University of Wyoming in 1986.  But over the course of 20 years he metamorphosed into a Professor of Natural Sciences & Humanities, with a joint appointment between the Department of Philosophy and in the MFA program in Creative Writing.  He teaches courses in natural resource ethics, environmental justice and the philosophy of ecology, along with creative non-fiction writing workshops.  His essays have been honored with a Pushcart Prize, a John Burroughs Award, the Albert Schweitzer Sermon Award of the UUA, and inclusion in Best American Science & Nature Writing.  His most recent books are Behind the Carbon Curtain: The Energy Industry, Political Censorship, and Free Speech (University of New Mexico Press); Six-Legged Soldiers: Using Insects as Weapons of War (Oxford) and Philosophical Foundations for the Practices of Ecology (Cambridge).
---
2018 Fiction Writer in Residence: Nina S. McConigley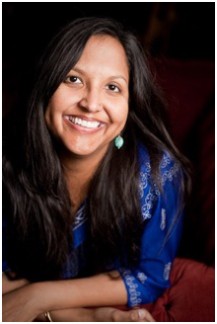 Nina McConigley is the author of the story collection Cowboys and East Indians, which was the winner of the 2014 PEN Open Book Award and winner of a High Plains Book Award. It also was on the longlist for the 2014 Frank O'Connor International Short Story Award. She has twice been nominated for a Pushcart Prize and for The Best New American Voices. Her story "Curating Your Life" was a notable story in Best American Nonrequired Reading 2010 edited by Dave Eggers. Her work has appeared in The New York Times, Orion, The Virginia Quarterly Review, Salon, American Short Fiction, Memorious, Slice Magazine, Asian American Literary Review, Puerto del Sol, and Forklift, Ohio. She was the 2010 recipient of the Wyoming Arts Council's Frank Nelson Doubleday Memorial Writing Award and was a finalist for the 2011 Flannery O'Connor Short Fiction Award. She currently serves on the board of the Wyoming Arts Council. She teaches at the University of Wyoming and the Warren Wilson MFA Program for Writers.
---
2018 Poet in Residence: H.L. Hix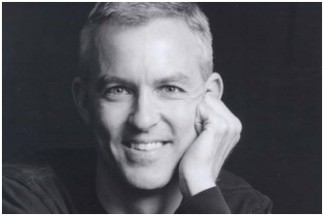 H. L. Hix was born in Oklahoma and raised in various small towns in the south. After earning his B.A. from Belmont College (now Belmont University) and his Ph.D. (in philosophy) from the University of Texas, Hix taught at the Kansas City Art Institute and was an administrator at the Cleveland Institute of Art, before joining the faculty of the University of Wyoming, where, after a term as director of the creative writing MFA, he now teaches in the Philosophy Department and the Creative Writing Program. His poetry, essays, and other works have been published in McSweeney's, Georgia Review, Harvard Review, Boston Review, Poetry, and other journals, been recognized with an NEA Fellowship, the Grolier Prize, the T. S. Eliot Prize, and the Peregrine Smith Award, and been translated into Spanish, Russian, Urdu, and other languages. His most recent book is Rain Inscription (2017). Others of his recent poetry collections include American Anger, First Fire, Then Birds: Obsessionals 1985-2010, Incident Light, Legible Heavens, and Chromatic (a finalist for the National Book Award).
---
2018 Special Guest Writer: Markus Egeler Jones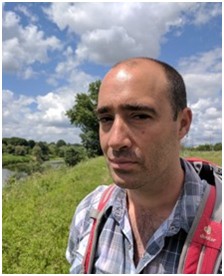 Markus Egeler Jones was born in a small town in the Appalachian Mountains of Western North Carolina. His family traveled back and forth between the hollers of Appalachia and the hills of Southern Germany, so he wouldn't forget his German grandparents. He moved to Kentucky to earn an M.F.A. at Eastern Kentucky University's Bluegrass Writers Studio. He continued west one state at a time, teaching at the collegiate level, until he landed in the Northwestern corner of Nebraska. He is an Assistant Professor of English at Chadron State College. When not writing or teaching writing he moonlights as a stone mason, or a house husband, or sometimes even, because it makes his wife happy, a bird watcher. The author of numerous published stories, his first novel, How the Butcher Bird Finds Her Voice (Five Oaks), will be available in April.
---
2018 Mari Sandoz Featured Writer: Renee M. Laegried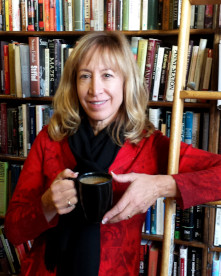 Renee Martini Laegreid specializes in the history of the American West, with a focus on gender and culture in the late nineteenth to mid- twentieth century. Her current research projects involve cultural and social analysis of western iconography, examining how symbols of the West have been created and shaped over time, and across international boundaries. She is the author of Women on the North American Plains (2011), co-edited with Sandra Mathews and Riding Pretty: Rodeo Royalty in the West (2007). She is Professor of History at the University of Wyoming where she teaches Women and Gender in the American West, as well as the history of the American West in the nineteenth and twentieth centuries, and between the World Wars (1918-1941).
---
2018 Mari Sandoz Emerging Writer: Jennifer Ippensen
Jennifer Ippensen is currently finishing her MFA in creative writing through the University of Nebraska–Omaha and will officially graduate in August 2018. This past fall she had the honor of participating in Write on the River with Karen Gettert Shoemaker and Amy Hassinger in Brownville, Nebraska. Her fiction is forthcoming in The Flatwater Rises: An Anthology of Short Fiction by Emerging Nebraska Writers and the Summer 2018 issue of Midwestern Gothic. She earned a BA in theatre from Doane College and spent several years performing, stage managing, and directing before completing the transition to teaching program and later earning an MAEd in Curriculum and Instruction with an emphasis in English through the University of Nebraska–Kearney. She has 13 years of experience as a high school English/Language Arts teacher and has taught dual credit classes through Northeast Community College and Peru State College.