2018 Pilster Great Plains Lecture, September 20, 2018
"A Dakota Writer on Stories Powerful Enough to Change the World"
Susan Power (Standing Rock Sioux)
As a writer of fiction I certainly hope to entertain readers with the stories I imagine and produce for the published page. I never begin with an agenda of any kind, political, spiritual, but as I develop the fictional characters who show up for my novels and short stories, I soon discover that they have stories that are desperately important, stories meant to elicit compassion, understanding, and sometimes a new way of thinking. Though this was never a conscious choice on my part, I've learned I'm a writer seeking to transform my corner of the world. I'll be talking about my process as a writer: discovering story, the research I do in order to find the "truth" of my fiction. I will also touch on the journey of becoming a published writer -- and how some projects require more of a writer than simply showing up to the page: one novel in particular ultimately transformed me during the seven years I worked on it, so that I'd be better able to understand the teachings of some of the characters.
---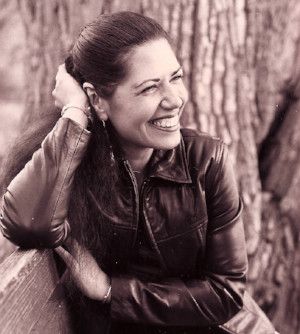 Susan Power is an enrolled member of the Standing Rock Sioux tribe and a native Chicagoan. She is a graduate of Harvard College, Harvard Law School and the University of Iowa Writers' Workshop, and the author of three books, The Grass Dancer (a novel), Roofwalker (a story collection), and the new novel, Sacred Wilderness. The Grass Dancer was awarded a PEN/Hemingway prize in 1995 and Roofwalker a Milkweed National Fiction Prize in 2002. Her short stories and essays have been widely published in journals, magazines and anthologies including: The Best American Short Stories of 1993, The Atlantic Monthly, The Paris Review, The Southern Review, and Granta. Her fellowships include an Iowa Arts Fellowship, James Michener Fellowship, Radcliffe Bunting Institute Fellowship, Princeton Hodder Fellowship, USA Artists Fellowship, Loft McKnight Fellowship for 2015-16, and Native Arts and Cultures Fellowship for 2016-17. She lives in Saint Paul, Minnesota, where she's currently at work on a novel and two books of non-fiction.