Mother's Joy: Early 20th Century Technological Innovations on the Great Plains
Technological innovations in the early twentieth century helped to forge a new family dynamic that provided opportunities for women of the Great Plains to explore art, literature and music. Not only were these innovations instrumental in providing avenues for cultural exploration that had otherwise been marginalized in the daily life of women and their families, their introduction in the rural homes of the Great Plains were representative of a national, cultural shift from a nascent to modern lifestyle. Some of these technological innovations were critical to augmenting women's labor in the rural home, providing her and the family with increased time for cultural and social pursuits. While scholarship has been devoted to the impact of technological innovations in the home such as electricity, modern appliances or implements on the daily life and labors of rural women in the early twentieth century, Edison's phonograph has been somewhat undervalued. Mari Sandoz's posthumous work, "The Christmas of the Phonograph Records, A Recollection", perhaps has also been underestimated as it provides a strong illustration of the impact of Edison's musical innovation on a rural home in early twentieth century America—and furthermore is representative of how an innovation was capable of changing the rural household dynamic. This research will explore the impact of the phonograph on the American pastoral family in the first decade of the twentieth century, and provide a critical review of Sandoz's work as the theme. The aim of this research, in addition to promoting historical and cultural awareness of the impact of the phonograph on the rural family dynamic, is to stimulate scholarship and recognize a lessor known work of Mari Sandoz, "The Christmas of the Phonograph Records, A Recollection" Mother's Joy, as a digital outlet, provides an opportunity in how to display Mari Sandoz research expressed in new media formats. This digital publication collectively promotes, materializes and inspires Mari Sandoz research from both civic and educational perspectives and further, advocates the directives of the Mari Sandoz Society and High Plains Heritage Center.
---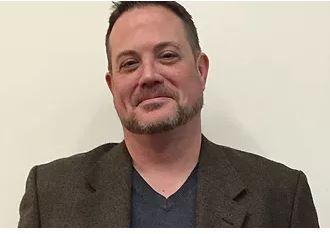 Robert Roy Foresman, PhD Graduate Assistant, North Dakota State University, Fargo, ND
Originally from Papillion, Nebraska and a graduate of Bellevue East High School, Robert Foresman currently is a PhD. Doctoral student of History at North Dakota State University. His areas of concentration are the Great Plains, Environmental, Military and Women's and Gender Studies, under the advisement of Dr. Thomas Isern, Professor of History & University Distinguished Professor at NDSU. Additionally, Foresman is a Teaching Assistant for the Department of History, Philosophy and Religious Studies at NDSU and serves as an Executive Assistant for the Northern Plains Ethics Institution, where he is also an associate editor for the Northern Plains Ethics Journal. Foresman graduated with honors in 2011 from Chadron State College and subsequently attended the University of Nebraska at Kearney where he completed his MA in History in 2016.
His current projects, including Mother's Joy, include an upcoming publication with Arcadia and the History Press that is set to release in the summer of 2018 entitled Walter Matthau Reporting for Duty. The work concentrates on the spatial history of Walter Matthau (the famed Hollywood actor) at Kearney Army Air Base (Kearney, Nebraska) while serving as a wartime journalist and newspaper reporter in 1943. Additionally, Foresman is developing a project entitled Footprints on the Sands of Time—a digital history project and archive that examines and preserves the biographies and service records of twelve men who gave the ultimate sacrifice in World War I that were students at North Dakota Agricultural College (now NDSU). Foresman is an active member of Phi Alpha Theta, the American Historical Association, World War I Centennial Commission of North Dakota and serves as a board member on Saving Hallowed Ground, a national organization that works to generate a deep link between communities and local history by involving individuals in the work of historic preservation and commemoration.
Foresman is currently working with the organization and the national WW1 Centennial Commission to preserve and protect Memory Trees of World War I-and recently was awarded the Alfred D. Bell Travel Grant from the Forest History Society-where he will travel to the FHS Weyerhaeuser Library and Archives in Durham, North Carolina next month to digitize and collect historical records to document Memory Trees in North Dakota and across the United States. The information will be used to develop another digital history project, Memory Trees of North Dakota.  His research is expected to produce a referenceable list of Memory Trees utilizing a digital topographic database with GIS Mapping. This grassroots project will allow for local communities to have access to an accessible, digitized historical database that may help in preservation and commemoration of both natural memorials and the human sacrifice associated with it from WW1.