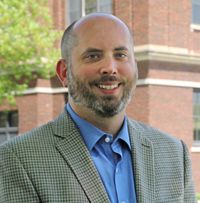 Dr. Jeff Wells
A native of Joplin, Missouri, Wells received his PhD from Texas Christian University, MA from Missouri State University, and BA from Missouri Southern State University. His specialties include digital history, the West, the South, American Indian history, journalism history, and military history. His current research studies the journalists of the Farmers' Alliance and the People's Party.
---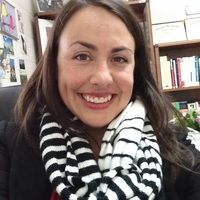 Dr. Mary Clai Jones
At Chadron State College, Dr. Jones teaches Elements of Literature, World Literature, English Literature, Multi Ethnic Literature, and Gender and Sexuality Literature. She also teaches several Essential Studies writing courses. Based on past writing center experience, Dr. Jones helps train writing tutors in the Learning Center. After I finished her doctorate, she worked as the Writing Area Coordinator at Lincoln University of Missouri. Before she received her PhD, she started a writing center at Charleston Southern University. During her doctoral program, she served as a Writing Program Assistant, training in-coming teaching assistants to teach freshman composition and Writing, Rhetoric, and Digital Media courses. Her research interests focus on the intersections of gender, material culture, and social geography. Her current book project is tentatively titled Women on the Move: Navigating Space in Victorian Fiction. "Fashioning Spaces of Play in Victorian Doll Stories" appeared in Nineteenth Century Gender Studies and "Marie Corelli's Ziska and Fantastic Feminism" is included in Routledge's edited collection The Female Fantastic: Gendering the Supernatural in the 1890s and 1920s.
---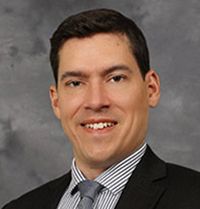 Dr. Christopher Steinke
Chris Steinke's work focuses on Plains Indian history in the eighteenth and early nineteenth centuries. He is particularly interested in indigenous communication and transportation networks and how they linked Plains groups to one another and to colonial outposts. His current book manuscript, Rights of Passage: Indigenous Travelers on the Missouri River, reconstructs the history of indigenous mobility on the Missouri River, a vast transcontinental corridor of Native movement and travel. His research in Pawnee and Arikara history has appeared in the William and Mary Quarterly and Great Plains Quarterly. 
---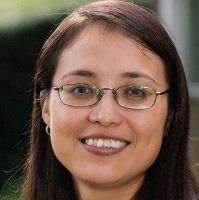 Dr. Maria L.O. Munoz
Dr. Munoz is currently chair of the history department at Susquehanna University in Selinsgrove, Pennsylvania. She earned her doctoral degree from the University of Arizona in Tucson., her M.A. at the University of Nebraska-Lincoln and her B.A. from the University of La Verne in Southern California. Dr. Munoz is a historian of constructions of race and the "other," political identities, violence, social movements, indigenous mobilizations and concepts of self-determination and liberation. She is the author of Stand Up and Fight: Participatory Indigenismo, Populism and Mobilization in Mexico, 1970-1984 (University of Arizona Press, 2016) and co-editor of Populism in 20th Century Mexico: The Presidencies of Lázaro Cárdenas and Luis Echeverría (University of Arizona Press, 2010). She is currently working on a book-length project examining the intersections of a global human rights discourse, the Dirty Wars, indigenous activism, state-sponsored violence and demands for indigenous self-determination in Latin America during the 1960s to the 1990s.  She teaches colonial and modern Latin American history surveys as well as advanced courses on the history of race, violence, terror and revolutions. Dr. Munoz has also served as program director for GO Spanish Language and Culture (and Morocco), GO Cuba, GO Puerto Rico and GO New Orleans.
---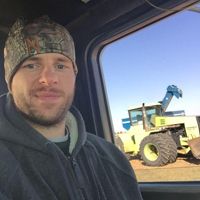 Graham Christensen
Graham P. Christensen was born in Omaha and grew up nearby on his family's farm. Graham first opened his eyes to activism during the 1980's Farm Crisis in which many family farmers were losing their farms. Graham and his brother would often tag along with their parents to Washington DC and across the country during those years in order to better the lives of struggling farmers. This would have a heavy influence on Graham's life direction. Graham graduated from Midland Lutheran College in 2002 with a Bachelor of Arts degree in Journalism, then shortly after graduation started doing political organizing. Then in 2007, Graham joined Nebraska Farmers Union. While at the Nebraska Farmers Union Graham helped enroll 1.2 million agriculture acres into a carbon sequestration program designed to help farmers and ranchers utilize more sustainable techniques in order to bring down GHG emissions. Christensen also worked on agricultural and energy policy at both the State and Federal level while at the Nebraska Farmers Union. Currently Christensen is the Founder and President of GC Resolve, a Nebraska business that focuses on grassroots community development, mobilization, and education with an emphasis on environment and the creation of sustainable communities. Current projects under GC Resolve include raising awareness about Nebraska's rising water quality issues, and educating and advocating for a change in the food production system to "regenerative" farming and ranching principles. Just recently Christensen joined the Regenerative Ag Alliance as the Ecosystems Manager, which will help develop the industry side and marketplace for regenerative products. Christensen owns and operates a second business GC ReVOLT, a solar and alternative energy development company, and is now the State Secretary and a Director for the Nebraska Farmers Union. Graham is still actively involved in operating Christensen Farms, Inc. with his family.
---
Dr. David Nesheim
David Nesheim received his doctorate in history from the University of Nebraska -- Lincoln under the direction of John Wunder in 2009 and joined the faculty at Chadron State College in January 2012. His specialty is Environmental History with an emphasis on the Great Plains and Native Americans and he emphasizes plants and animals as important characters in our collective past. He has published articles in Environmental History and Great Plains Quarterly on buffalo husbandry in the twentieth century.
---
Dr. Lisa Pollard
Lisa Pollard has a PhD from the University of Nebraska-Lincoln. She has taught at the University of Nebraska-Lincoln and Western Wyoming Community College.