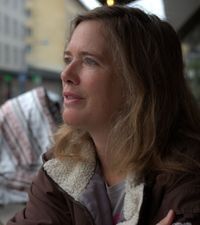 Dr. Cathryn Halverson, 2022 Sandoz Scholar
Formerly an Associate Professor of English at Minot State University, North Dakota, Halverson was recently appointed a Senior Lecturer of English at Sodertorn University in Huddinge, Sweden.  She is the author of three monographs about western women's life narrative. The most recent, Faraway Women and The Atlantic Monthly, was the 2019 winner of the Thomas J. Lyon award for best single-author monograph in Western Literary and Cultural Studies. She was last year's Fulbright Distinguished Chair in American Studies at the University of Uppsala, Sweden, and the recipient of research fellowships from, among others, the Huntington Library, the Massachusetts Historical Society, and the American Heritage Center.
---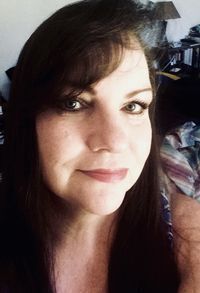 Dr. Kimberli Lee
Dr. Kimberli Lee (Hunka Lakota) is a professor of English in the Department of Languages and Literatures at Northeastern State University in Tahlequah, Oklahoma. She is the author of I Do Not Apologize for the Length of this Letter: The Mari Sandoz Letters on Native American Rights, 1940-1965. Her second book is Indigenous Pop: Native American Music from Jazz to Hip Hop (2016). Other areas of interest include Indigenous literatures, rhetorics, film, pedagogies, and Great Plains studies.
---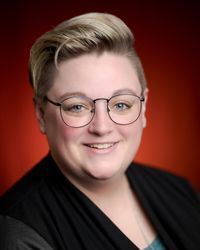 Courtney Kouba
Courtney Kouba is the Assistant Archivist for the Mari Sandoz Heritage Society at the Mari Sandoz High Plains Heritage Center in Chadron, Nebraska. She has a BA in history with a minor in museum studies and is currently working on her MA in history at the University of Nebraska-Kearney. Her research interests include American and environmental history with an emphasis on the environment as a stratified space.
---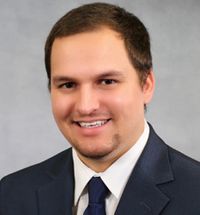 Broc Anderson
Broc Anderson is originally from Alliance, Nebraska, and found a niche for history early on through many of Mari Sandoz's writings. Like Sandoz, Broc shares the same passion for northwest Nebraska with his own family ties. Additionally, Broc graduated from Chadron State College with his bachelors in Social Science Education and has since explored more of his Lakota heritage through his current research. As the Sandoz Scholar 2020 - 2021, Broc continues building on Sandoz's research through his masters thesis at the University of Nebraska Kearney, the relationships between the Lakota from Pine Ridge and non-natives in northwest Nebraska during the late nineteenth century. In addition to his research interests, Broc also organizes events, fundraisers, and many other museum duties as the Community Engagement Director for the Buffalo County Historical Society/Trails & Rails Museum. 
(photo credit Todd Guttula, UNK Communications & Marketing)
---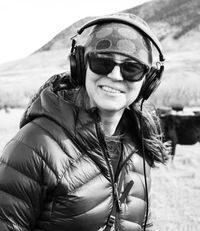 Melodie Edwards
Melodie Edwards is the host and producer of Wyoming Public Radio's award-winning podcast The Modern West. The third season "Ghost Town(ing)" examined rural despair and resilience through the lens of her hometown of Walden, Colorado and won a 2022 national Public Media Journalism Association award for best narrative podcast. The Modern West's fourth season, "Shall Furnish Medicine," traced the history of pandemics in Indian Country from European contact through COVID-19 and also won a 2022 national PMJA award for best long documentary, as well as a regional Edward R. Murrow award for best podcast. She has been a radio reporter at WPM since 2013, covering topics from wildlife to Native American issues to agriculture. Melodie grew up in Walden, Colorado where her father worked in the oilfield and timber industries, her mother was the editor of the Jackson County Star, and they later ran an Orvis fly fishing store. She's the author of two books, Akoreka and the League of Crows, a young adult novel, and Hikes Around Fort Collins. Melodie and her husband own Night Heron Books and Coffeehouse. She loves to hike and ski in the mountains with her twin daughters, her husband and her dog.
---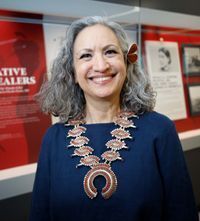 Dr. Siobhan Wescott
Siobhan Wescott, MD, MPH is the first Dr. Susan and Suzette LaFlesche Professor of American Indian Health at the University of Nebraska Medical Center. An Athabascan from Fairbanks, Alaska, Dr. Wescott has decades of experience in Indigenous and rural health initiatives. Dr. Wescott and UNMC are deeply committed to improving the health of Native people in Nebraska and across the country.
---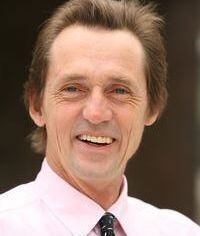 Joe Starita
Joe Starita was an investigative reporter in New York and Miami for 15 years before joining the UNL College of Journalism, where he taught depth reporting for 20 years. A two-time Pulitzer Prize nominee, the Lincoln native has won more than 20 national and regional awards for his reporting. Starita also is the author of three acclaimed books on Native Americans: The Dull Knifes of Pine Ridge – a Lakota Odyssey; I Am a Man – Chief Standing Bear's Journey for Justice and A Warrior of the People: How Susan La Flesche Overcame Racial and Gender Inequality to Become America's First Indian Doctor. I Am a Man was the 2011 One Book-One Lincoln selection and the 2012 One Book-One Nebraska selection. Starita's books on Chief Standing Bear and Dr. Susan La Flesche are both being made into movies.
---
Dan Worth, FAIA, FAPT
Worth is Principal Emeritus and Historical Architect with BVH Architecture with offices in Lincoln and Omaha, NE and Denver, CO.  Dan has 45 years of experience with an emphasis in historic preservation, rehabilitation, urban design, master planning, programming and project management. He has extensive experience with managing public facilitation and community engagement process.  Over his career, Dan has completed dozens of master plans and designed / implemented large complex historically significant projects with civic and institutional clients including the National Park Service, Smithsonian Institution, State of Nebraska, University of Nebraska and the Nebraska State College System. Dan has been engaged locally, regionally and nationally in community and non-profit professional organizations promoting the best practices for planning and preserving our communities. For his leadership, Dan was elected to the College of Fellows for the American Institute of Architects (AIA) and the Association for Preservation Technology International and just recently received the Cunningham Gold Medal from the Nebraska AIA.