2022 Pilster Great Plains Lecture
Thursday, September 22, 2022 at 3:30pm Central Time
Center for Great Plains Studies, University of Nebraska-Lincoln
---
"Sacred Seed: Indigenous Environmentalism and Living Red in Post-Colonialism"
Taylor Keen's historical journey with Indigenous seed keeping has led him to contemplate new theories about "Post-Colonial Indigeneity", "Living Red" and "Indigenous Environmentalism". Keen explores the tenets and foundations of Indigenous Agricultural Lifeways as through the work of the Tuscarora Agronomist, Dr. Jane Mt. Pleasant's "Indigenous Environmentalism" and how it may pertain to bolster modern agricultural techniques. Further, Keen investigates new Indigenous philosophical theories of "Living Red" in today's turbulent times. Living Red is based upon Keen's theories of "Post-Colonial Indigeneity", the Four Indigenous Alchemical Elements and an interpretation of Four modes of Sovereignty (Physical, Mental, Emotional, and Spiritual).
Taylor Keen, 2022 Pilster Lecturer
Instructor, Heider College of Business Administration at Creighton University and Founder of Sacred Seed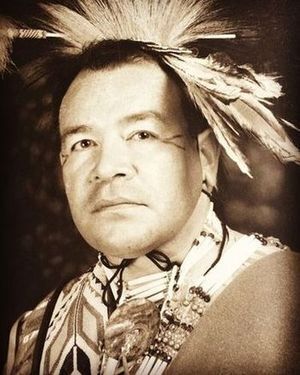 Taylor Keen is a full-time instructor in the Heider College of Business Administration in Strategy and Entrepreneurship at Creighton University. Keen holds a bachelor's degree from Dartmouth College as well as a Master of Business Administration and Master of Public Administration from Harvard University, where he served as a Fellow in the Harvard Project on American Indian Economic Development. Taylor is the author of the book manuscript Rediscovering America: Sacred Geography, the Ancient Earthen Works and an Indigenous History of Turtle Island. Keen carries the name "Bison Mane" of the Eastern Bison Clan of the Omaha Tribe, The People Who Move Against the Current. Taylor Keen is also the Founder of Sacred Seed a non-profit organization to educate and celebrate Indigenous Agricultural Lifeways.
---
About the Pilster Great Plains Lecture
In 2006, the late Esther Pilster gave a gift of ranchland in northwest Nebraska near Whitney in Dawes County, to the Mari Sandoz Heritage Society.  The gift, which established an endowment with the Mari Sandoz Heritage Society, was a tribute to her late husband Raleigh, who grew up on the ranch, and his parents John and Grace Pilster. As a beloved teacher and school administrator for 44 years, Esther served 29 years as principal at Boyd Elementary School in Omaha. Esther wanted her gift to honor the courage and tenacity shown by Raleigh's parents and others who lived on the Great Plains.  The Pilster Great Plains Lecture Series and other programs are funded by the Pilster endowment.