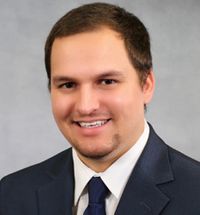 Broc Anderson, 2021 Sandoz Scholar
Broc Anderson is originally from Alliance, Nebraska, and found a niche for Nebraska history early on. In 2017, he graduated from Chadron State College with his bachelors in Social Science Education and taught at Gordon-Rushville High School for one year. Broc then continued his education at the University of Nebraska at Kearney and now near the end of his Master's thesis that focuses on a borderland history of the Nebraska Panhandle to the Pine Ridge Indian Reservation. Since August 2019, Broc has been at the Buffalo County Historical Society/Trails & Rails Museum as the Community Engagement Director in organizing events, fundraisers, and many other museum related duties.  
(photo credit Todd Guttula, UNK Communications & Marketing)
---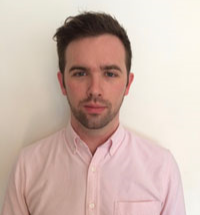 Jamison Wyatt
Jamison Wyatt lives in Lincoln, Nebraska, where he writes about the life of Mari Sandoz and her artistic and literary contemporaries. In 2014, Wyatt began a walking tour, "Stalking the Ghost of Mari Sandoz," which explores the life of Sandoz while she lived in Lincoln from 1919 to 1940. Wyatt also has special interest in the Nebraska State Capitol. From 2008 to 2013, he conducted nearly 7,000 tour of the capitol and simultaneously worked in the Nebraska Capitol Collections archives. From 2013 to 2018, Wyatt served as an aide to the Nebraska Legislature and wrote legislation which elected Ponca Chief Standing Bear and Willa Cather to be the Nebraska representatives in the National Statuary Hall in the U.S. Capitol. Wyatt received his BA in history from the University of Nebraska-Lincoln, where he is currently completing his MA in English literary and cultural studies.
---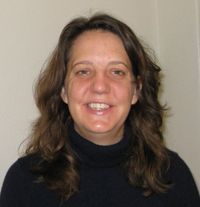 Dr. Meg Frisbee
Meg Frisbee is an associate professor of history at Metropolitan State University of Denver. She is a historian of the American West and popular culture. She is the author of Counterpunch: The Cultural Battles over Heavyweight Prizefighting in the American West. 
---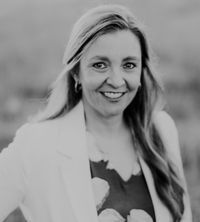 Dr. Elaine Nelson
Elaine Marie Nelson (Ph.D., University of New Mexico) is Assistant Professor of history at the University of Kansas where she teaches courses on the American West, Women and Gender, and the Great Plains. Her published work appears in the Great Plains Quarterly, South Dakota History, and she is completing her first book manuscript on tourism, performance, and memory in the Black Hills. Nelson has presented her work at several professional conferences and received fellowships and grants for her work from the Andrew Mellon Foundation, Newberry Library, The Huntington Library, Buffalo Bill Historical Center, American Heritage Center, Charles Redd Center, and the American Philosophical Society. She is also the Executive Director of the Western History Association, a position she started in 2017.
---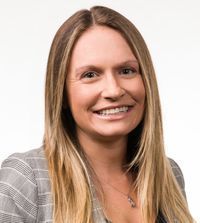 Dr. Jillian Wenburg
Dr. Jillian L. Wenburg serves as an instructional designer at Park University and an adjunct assistant professor of English at Johnson County Community College. She served as an assistant professor of English at Fort Lewis College from 2011-2020. She obtained her BA and MA in English and received her PhD in English with an interdisciplinary emphasis in history in 2015. Her research includes the fields of American Literature, American History, History of the West, Composition Studies, and Pedagogy. She is a Nebraska native, a Mari Sandoz Heritage Society Board member, and a Sandoz enthusiast.
---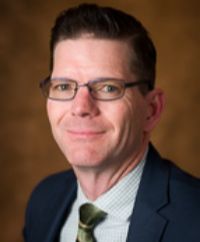 Dr. David Nesheim
David Nesheim is an Associate Professor of History at Chadron State College where he specializes in the environment, Native Americans, the Great Plains, and the North American West. He received his PhD at the University of Nebraska – Lincoln, his MA from Northern Arizona University, and his BA from Black Hills State University. He has published articles in Great Plains Quarterly and Environmental History. His research interests focus on non-human actors, including bison, fish, ducks, insects, plants, water, and the land.