2020 Virtual Mari Sandoz Symposium Panel Discussion
Immigration and Ethnicity in Western Nebraska
Come explore who we are and where we come from. The journey will be guided by four Nebraskans discussing the major groups who settled Sandoz Country, including but not limited to: the Latina/os; Volga Deutsch; Japanese; Irish; Blacks and Native Americans. You'll learn how the traditions they brought to the area have shaped the rich cultural tapestry we enjoy today. This will be a 90-minute online event.
---
Panelists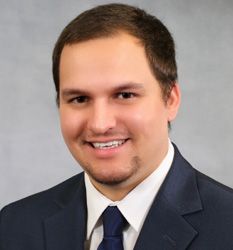 Broc Anderson is the Community Engagement Director for Trails & Rails Museum in Kearney, Nebraska. He is an Alliance High School and Chadron State College graduate who found his passion in history early in life. He's pursing his Master's in history through the University of Nebraska at Kearney researching borderland histories of Gordon, Rushville, Hay Springs, and Chadron to the Pine Ridge Indian Reservation in South Dakota. The introduction of non-native immigrants to the region that was once traditional land of the Lakota resulted in fears and animosities of the "other." He will also discuss the settling of Sandoz Country by the Volga Deutsch.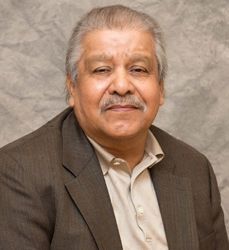 Dr. Marty Ramirez is a retired Counseling Psychologist, after 38 years at the University of Nebraska –Lincoln. Marty started working at UNL as a counselor for the Department of Minority Affairs in 1973.  Upon receiving his Ph.D. Marty worked with UNL's Counseling Center and later worked for the Department of Counseling and Psychological Services.  In 1992 Marty was a recipient of Weber State's Minority Lectureship Program in Ogden, Utah. A Scottsbluff native, Marty received his BA from Chadron State College and his MA and Ph.D. from the University of Nebraska-Lincoln. Marty has presented numerous local and national workshops on mental health, career planning, diversity and cultural competence. In 2013 he received the Distinguished Alumni Award from Chadron State College. He is a Vietnam veteran and recipient of the Purple Heart.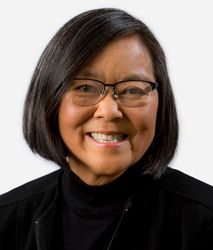 Vickie Sakurada Schaepler is Coordinator of the Japanese Hall and History Project at the Legacy of the Plains Museum in Gering, Nebraska. She is working to preserve the history of the Japanese on the High Plains through the preservation of a Japanese Hall built in 1928 and moved to the Legacy of the Plains Museum to showcase the history. She was a member of the 2019 Japanese American Delegation to Japan sponsored by the Ministry of Foreign Affairs of Japan. She spent her career working with individuals with disabilities and medical conditions. She has served as a director, manager and counselor at Union Pacific, Burlington Northern Railroad and the State of Nebraska's Division of Vocational Rehabilitation Services. She was a trustee for History Nebraska Board and the Buffalo County Historical Society Board. Ms. Schaepler completed her undergraduate and master's degrees at Kearney State College.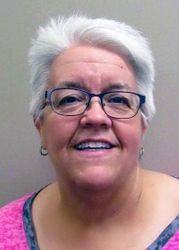 Becci Thomas has been the Director of the Knight Museum & Sandhills Center in Alliance for 26 years.  She oversaw a $5.3 million renovation, wrote an introductory film, wrote an Arcadia Alliance pictorial history book and curated the new displays. She was born and reared in Alliance and likes to think that she is sharing "her family's history" with those who visit the museum. Her educational background is also homegrown as a graduate of Alliance High School and life in the Panhandle community.  An avid history buff, she says her job is like getting paid to have fun. She just finished her term as President of the Nebraska Museum Association. The heart of the museum is the Heritage room and she says that is her specialty as a genealogist for over 30 years. It also makes immigration a strong influence for her English, Austrian, Irish heritage. In her spare time she is a mixed media artist, loves chasing her 5 grandchildren and is patiently awaiting her first great granddaughter soon.
---
Moderator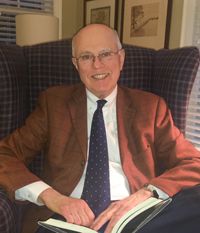 Michael J. Smith of Lincoln served as Director/CEO of the Nebraska State Historical Society (now History Nebraska) from 2006 until his retirement in 2016. Smith's 44-year career in history and museums included several executive leadership positions in midwestern and eastern institutions. Today, he lives with his wife Mary in Lincoln where he retains an interest in the humanities and public life.