2020 Virtual Pilster Lecture & Panel Discussion
"Borderlands, Latina/o, American West, Immigration"
Our annual Pilster Great Plains Lecture takes a look at immigration in the American West. Join our 2020 Pilster Lecturer Dr. Omar Valerio-Jimenez and a panel of experts as they explore the topic from a national perspective. An advance copy of the lecture can be downloaded from the link listed above.  This will be a 90-minute online event.
---
2020 Pilster Lecturer Dr. Omar Valerio-Jimenez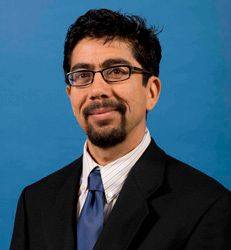 Dr. Omar Valerio-Jiménez, the Pilster keynote, is an Associate Professor of History at the University of Texas San Antonio, was born in Matamoros, Tamaulipas, and grew up in Taft, Corpus Christi, and Edinburg, Texas. After graduating from MIT, he worked as an engineer for five years before attending UCLA, where he obtained his master's and doctorate degrees. He has taught courses on borderlands, Latinas/os, immigration, race/ethnicity, and the American West at universities in California, New York, Texas, and Iowa.
His first book, River of Hope: Forging Identity and Nation in the Rio Grande Borderlands (Duke University Press, 2013), explores state formation and cultural change along the Mexico-United States border during the 18th and 19th Centuries. He is a co-editor of Major Problems in Latina/o History (Cengage Learning, 2014), scholarly essays and primary sources on the migration and racialization experiences of various Latino populations. He is also a co-editor of The Latina/o Midwest Reader (University of Illinois Press, 2017) an interdisciplinary anthology that examines the history, education, literature, art, and politics of Latinas/os in the Midwest.
His current book project, Remembering Conquest: Mexican Americans, Memory, and Citizenship, analyzes the ways in which memories of the U.S.-Mexico War have shaped Mexican Americans' civil rights struggles, writing, oral discourse, and public rituals. His next project explores the efforts of scholars to challenge the omissions and negative characterizations of Tejanos in the state's history and in public school textbooks during the mid-twentieth century.
He serves on the editorial board of Aztlán: A Journal of Chicano Studies, Studies in Midwestern History, Journal of Texas Archeology and History, and is a series editor of Latinos in Chicago and the Midwest Series (University of Illinois Press). 
---
Panelists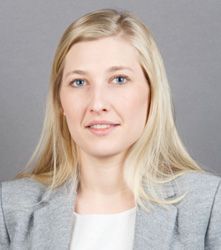 Dr. Danielle Battisti, panel member, is an associate professor of U.S. History at the University of Nebraska at Omaha where she specializes in immigration and ethnic history. Her book, Whom We Shall Welcome: Italian Americans and Immigration Reform (Fordham University Press, 2019) examines both the liberal and conservative elements of Italian American efforts to influence American immigration policies in the 1950s and 1960s.  Whom We Shall Welcome was awarded the 2019 Best First Book Award from the Immigration and Ethnic History Society.  Dr. Battisti is currently engaged in two new research projects. The first seeks to address gaps in political discourse, the academy, and popular memory about the history of "illegal" European migration to the United States by looking at unauthorized Italian immigration from the 1920s to 1950s and the immigration laws that largely facilitated Euro-Americans' efforts to adjust their status from "illegal alien" to "legal permanent resident."  Her other new research examines American involvement in the creation and operations of the Intergovernmental Committee for European Migration, a postwar NGO created in 1952 and charged with resettling European Displaced Persons to the Americas and Oceania.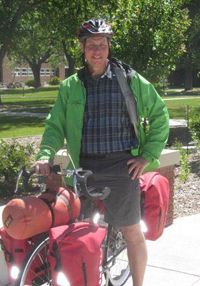 Dr. Kurt E. Kinbacher, panel member, is an Associate Professor of History at Chadron State College. He has served on the Board since 2013 and has chaired the Pilster Lecture and Sandoz Symposium Committee since 2016. He completed his PhD at the University of Nebraska-Lincoln in 2006.  He is author of Urban Villages and Local Identities: Germans from Russia, Omaha Indians, and Vietnamese in Lincoln Nebraska; co-editor of Reconfigurations of Native North America; and author of several articles and book chapters that focus on identity construction, human migrations, and region. 
---
Moderator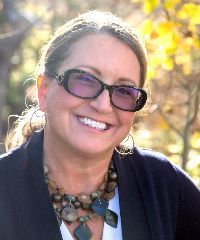 Shannon D. Smith is the Executive Director and CEO of the Wyoming Humanities Council. Prior to that she was an Associate Director and Research Fellow at EDUCAUSE in Boulder, Colorado and taught history and humanities for seven years at Oglala Lakota College on the Pine Ridge Indian Reservation. She is a historian and author of several works on women of the American West including Give Me Eighty Men: Women and the Myth of the Fetterman Fight, a 2009 book award winner from the Wyoming State Historical Society. She has written several articles and book chapters featuring Mari Sandoz and aspires to write a biography of Mari's amazing life. Shannon was the Executive Secretary of the Mari Sandoz Heritage Society from 1990-92 and has served on the board since then.