Meet Our Board Members
---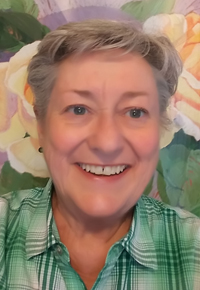 Christy Chamberlin has been involved with preserving the legacy of Mari Sandoz since she was a teenager. While she was attending Gordon, NE high school, three women created the Mari Sandoz Room above the Chamberlin Furniture Store. Those three women were Caroline Pifer, Mari Sandoz' sister, Sybil Malmberg Berndt and Christy's mother, LLoy Chamberlin. Their dedication to honoring an author helped Christy decide to pursue degrees in English and Journalism at the University of Nebraska. Following graduation Christy worked for a local newspaper and then did Public Relations for two hospitals. At the age of of 26 Christy turned to entrepreneurship and started several businesses, including six Daylight Donut shops. Her success in business led to an interest in investments, especially the stock market. She opened an office for Edward Jones Investments in Las Cruces, NM in 1987. For the next thirty years, she built her business as a Financial Advisor and became the number one producer for the firm in New Mexico. She attended the Managing Partner's Top Producer Conference ten years in a row and she served for six years on the Kitchen Cabinet of the firm's managing partner in St. Louis. Upon her retirement, Christy and her husband, Bob moved to the Black Hills of South Dakota, close to her home town. One of the first things she did in retirement was join the Mari Sandoz Heritage Society Board. She is honored to carry on the work that her mother started fifty years ago. She serves on the Executive Committee as Chair of the Finance & Awards committee.
---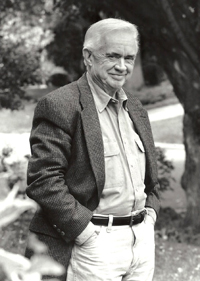 Ron Hull has led a storied career with Nebraska Educational Television in Lincoln and with the national Corporation for Public Broadcasting in Washington, D.C. He was hired as its fourth employee by KUON TV, NETV's original station, in 1955. He became program manager at NETV, and played a central role in making it one of the nation's more successful ETV enterprises. In Nebraska, in literary terms, Hull is likely best best known for bringing an appreciation of the work of John Neihardt and Mari Sandoz to a much broader audience through interviews and programming on NETV in the 1960s. Hull also helped connect Neihardt and Dick Cavett for their famous 1971 interview. After a stint teaching international broadcasting on a Fulbright in Taipei, Taiwan, he has thereafter served as senior advisor to NET.  Hull has also served with the U.S Foreign Service in Vietnam, and in his work with the Corporation for Public Broadcasting, helped to create the programs "Anyone for Tennyson," "The American Experience," and "The Mark Twain Series." The long list of his awards below is inevitably incomplete. Hull's memoir, Backstage: Stories from My Life in Public Television, 2012 gives insight into his career and his encounters with Neihardt and Sandoz.
---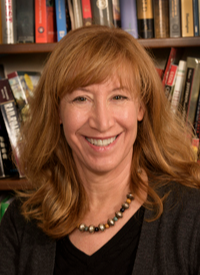 Renee M. Laegreid is a Professor of History at the University of Wyoming who specializes in the US West. Her area of specialty is women and gender in the 20th century West with publications that include Riding Pretty: Rodeo Royalty in the American West and a co-edited volume of essays Women on the North American Plains (2012 Nebraska Book Award Winner). She is currently working on two book-length projects: a history of women on the Great Plains, and a comparative history of the idea of the cowboy between the US and Italy.
---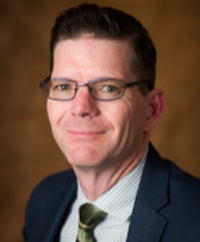 David Nesheim received his doctorate in history from the University of Nebraska -- Lincoln under the direction of John Wunder in 2009 and joined the faculty at Chadron State College in January 2012. His specialty is Environmental History with an emphasis on the Great Plains and Native Americans and he emphasizes plants and animals as important characters in our collective past. He has published articles in Environmental History and Great Plains Quarterly on buffalo husbandry in the twentieth century.
---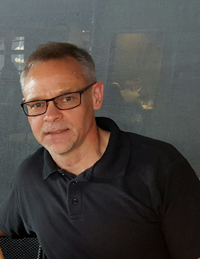 Brian Rockey was named Director of the Nebraska Lottery and Charitable Gaming Division in 2016.  He has been associated with the Nebraska Lottery in one capacity or another since its founding in 1993.  Prior to that, he worked for two Nebraska governors and a state senator.  Rockey is a 1983 graduate of Creighton University and holds master's degrees from the University of Nebraska-Lincoln and University of Nebraska at Omaha. A native of Alliance, Nebraska, Rockey has been involved with the Mari Sandoz Heritage Society since the mid-1980's.  His favorite Sandoz book is Capital City.
---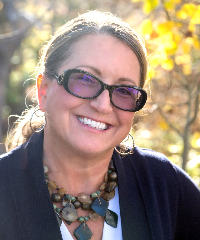 Shannon D. Smith was appointed the sixth Executive Director for the Wyoming Humanities Council in 2013. Prior to that she was an associate director and research fellow at EDUCAUSE in Boulder, Colorado and taught history and humanities for seven years at Oglala Lakota College on the Pine Ridge Indian Reservation. She is a historian and author of several works on women of the American West including Give Me Eighty Men: Women and the Myth of the Fetterman Fight, a 2009 book award winner from the Wyoming State Historical Society. She tweets about humanities and higher education as @Smithstorian, and continues to write about women in the West.
---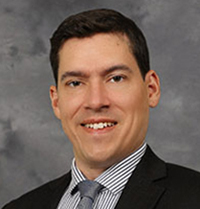 Chris Steinke's work focuses on Plains Indian history in the eighteenth and early nineteenth centuries. He is particularly interested in indigenous communication and transportation networks and how they linked Plains groups to one another and to colonial outposts. His current book manuscript, Rights of Passage: Indigenous Travelers on the Missouri River, reconstructs the history of indigenous mobility on the Missouri River, a vast transcontinental corridor of Native movement and travel. His research in Pawnee and Arikara history has appeared in the William and Mary Quarterly and Great Plains Quarterly. 
---