Retreat Faculty
2017 Poet in Residence: Mark Halliday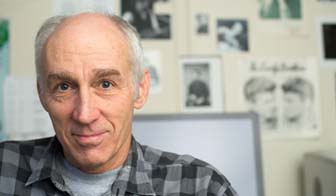 Mark Halliday is a noted American poet, professor and critic. He is author of six collections of poetry, most recently Thresherphobe (University of Chicago Press, 2013) and Keep This Forever (Tupelo Press, 2008). His honors include serving as the 1994 poet in residence at The Frost Place, inclusion in several annual editions of The Best American Poetry series and of the Pushcart Prize anthology, receiving a 2006 Guggenheim Fellowship, and winning the 2001 Rome Prize from the American Academy of Arts and Letters. 
Halliday's poetry is characterized by close observation of daily events, out-of-the-ordinary metaphors, colloquial diction, references to popular culture, and uncommon humor. The poet David Graham has described Halliday as one of the "ablest practitioners" of the "ultra-talk poem," a term said to have been coined by Halliday himself to describe the work of a group of contemporary American poets who frequently write in a wry, exuberant, garrulous, accessible style.
Halliday earned his B.A. (1971) and M.A. (1976) from Brown University, and his Ph.D. in English literature from Brandeis University in 1983, where he studied with poets Allen Grossman and Frank Bidart. He has taught English literature and writing at Wellesley College, the University of Pennsylvania, Western Michigan University, Indiana University. Since 1996, he has taught at Ohio University, where, in 2012, he was awarded the rank of distinguished professor.
"[Halliday] is prolix and quotidian, a Whitman in a supermarket, a confessional poet who does not take himself very seriously."—The New Yorker
"A totally original, quintessentially American poet. Mark Halliday's work is forever in the pleasure section of my reading life. Sad, very funny, thoughtful, honest, lyrically and formally adventurous, Halliday's voice is whimsical-seeming and crazy-quilt on the surface; in fact, his poems tremble and reel in the fierce abrasive currents of being alive."—Tony Hoagland, author of Donkey Gospel
"Known for garrulously comic moments and dead-on versions of modern Americans' colloquial speech, Halliday begins [Keep This Forever] with purposely flat and intensely serious poems reacting to the death of his father, who lived 'not without some gladness till he was eighty-nine, / nourished as well as ravaged by irresistible wishing.' That personal sadness inspires reflections on mortality more generally, at the start as at the end of this striking collection. In between, though, Halliday flaunts his gift for informal humor, poking fun at contemporary ephemera while finding the element of memento mori in each. . . . It can be hard to know when Halliday is kidding—but that difficulty is part of his point: in a world full of people whose stories we may never know, who may or may not have urgent messages for us, Halliday seeks a style sad enough to describe those missed connections, and surprising enough to let us have fun with them, too."—Publishers Weekly
(From Poetry Foundation website—https://www.poetryfoundation.org/poems-and-poets/poets/detail/mark-halliday)
---
2017 Fiction Writer in Residence: Lisa Sandlin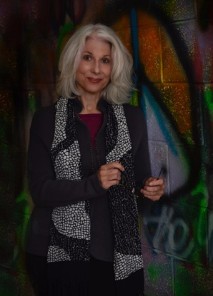 Lisa Sandlin is from the Gulf Coast oil town of Beaumont, Texas, and she holds degrees from Rice University and Vermont College. Her work has appeared in Shenandoah, Southwest Review, Crazyhorse, StoryQuarterly, Mississippi Review, The New York Times Book Review, and elsewhere.
Her books are The Famous Thing About Death; Message to the Nurse of Dreams, which won the Violet Crown and Jesse H. Jones Awards; In the River Province, a finalist for the Jones award; and You Who Make the Sky Bend, a collaboration with New Mexican retablo artist Catherine Ferguson. The Do-Right, published 2015, received a PWA Shamus Award and the Hammett Prize from the International Association of Crime Writers. She teaches at the University of Nebraska at Omaha.
"Thomas Phelan and Delpha Wade are unforgettable characters as gritty as the ramshackle office they inhabit. But their grit has soul, and plenty of it."—Johnny Temple Publisher and Editor-in-Chief, Akashic Books
"Lisa Sandlin's The Do-Right is something akin to a rusted nail through the foot: it's dirty, it hurts, and it'll have you jumping up and down — or possibly just on the floor. … Sandlin makes fantastic use of familiar, archetypal characters and brings new life into them by crafting narrative that, past the surface of an exciting detective story, seems to search for a sense of grace or forgiveness." —Killer Nashville
"Sandlin's clipped prose style is pleasingly eccentric, and can become downright Chandleresque." —Publishers Weekly 
"When a critic praises a writer's original voice, what does that really mean? In the case of Texas native Lisa Sandlin, it means dog-earing page after page in her novel The Do-Right, to reread particularly terrific passages or, even better, share them aloud... Check out The Do-Right, and see if you don't find yourself reading passages aloud just for the sheer pleasure of it."—Shawna Seed, Dallas Morning News
Author website www.lisasandlin.com and blog www.lisasandlin.files.wordpress.com
---
2017 Nonfiction Writer in Residence: Ken Ilgunas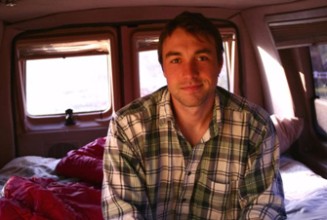 Ken Ilgunas has hitchhiked 10,000 miles across North America, traveled 1,000 miles across Ontario, Canada in a birch bark canoe, and worked as a backcountry ranger at the Gates of the Arctic National Park in northern Alaska.
He's written for the New York Times, Time, the Chronicle of Higher Education, and his adventures and book have been featured on The Tonight Show with Jay Leno, CBS This Morning, and NPR. His first book, Walden on Wheels, is a travel memoir about student debt and living in a van for two years when he was enrolled at Duke University. His second book is called Trespassing Across America, about his 1,700-mile hike along the proposed route of the Keystone XL pipeline.
He has a B.A. from SUNY Buffalo in history and English, and an M.A. in liberal studies from Duke. He is from Niagara Falls, York, and he currently lives in rural North Carolina.
 "Trespassing Across America, a combination of Thoreau, John Steinbeck, and Ian Frazier, is an unforgettable read." —Men's Journal
"A timely and riveting book . . . written by a courageous young man struggling with the chaos he is inheriting from his elders . . . The book mirrors its young author: impulsive, tenacious, reflective and, amazingly, cautious . . . a welcome message of resistance and hope."—Evaggelos Vallianatos, Huffington Post
"[A] fascinating and breezy new effort . . . [Ilgunas] does a masterful job weaving the details of his daily travels into a work of prose that is difficult to put down . . . a very good book from a writer we should hope has many more waiting to come out."—Bruce Andriatch, The Buffalo News 
"Ilgunas is something of an heir to Bill Bryson in his ability to find humor and irony in random encounters on the road. But he also brings to his work a John McPhee-like talent for placing big-picture environmental issues into an accessible narrative that's both entertaining and perceptive. Woven into this narrative are profound insights both about the beauty of the natural world and our alternately loving, twisted and exploitative relationship with it. Ilgunas's writing is funny, self-knowing and often moving."—Joanna O'Sullivan, Asheville Citizen-Times
"Walden on Wheels [is] a remarkable memoir that manages to stay light on its feet while saying a great deal about the state of modern American society. Ilgunas is a rare and wonderful travel companion. Along the way, he describes natural phenomena so skillfully that you might be compelled to flee your desk and head for the hills, walking stick in hand."—Washington Post 6/25/2013
"[Walden on Wheels is] searching and ambitious—one of the best books I've read this year."—LA Review of Books 6/8/2013
Author website http://www.kenilgunas.com​​​​​​​
---
2017 Mari Sandoz Emerging Writer: Alec Osthoff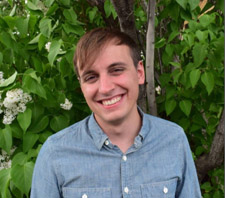 Alec Osthoff is originally from Ely, Minnesota, where his parents ran a sled dog kennel. He has been a professional horse rider and a singer in a metal band, but now he just writes.
He is a recent graduate from the University of Wyoming's Master of Fine Arts program in fiction. He received his Bachelor's in English from the University of Minnesota. His writings have appeared in Atticus Review, Midwestern Gothic, and as winner of Blue Mesa Review's 2016 fiction contest. He has work forthcoming from Western Confluence and is currently drafting his first novel.
"I loved [A Midwestern Gothic]. I loved the voice, and the energy that gathered and grew with each sentence. I loved the story's conceit and the perfect note, that lovely image, that it lands on. This was a really terrific piece of writing." -Jensen Beach of Green Mountains Review
---
2017 Mari Sandoz Emerging Poet: Natalie Taylor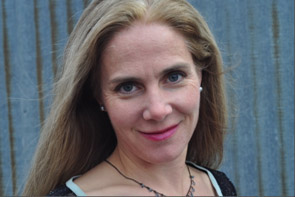 Natalie Taylor earned a BFA in English with a creative writing emphasis from the University of Utah.
She is the author of the poetry chapbook, Eden's Edge and her work has been published in Rock & Sling, Talking River, the Helicon West Anthology, and Brain, Child. She won first place in the 2016 Utah Original Writing competition.