Old Jules Book Discussion
DATE: Wednesday, June 13, 2018
TIME: 6:00pm
LOCATION: Francie & Finch Bookshop, 130 S. 13th Street, Lincoln, Nebraska.
The Mari Sandoz Heritage Society will host an in-depth discussion of the 1935 biography of Mari's Father, Jules Sandoz. Admission is free and refreshments will be provided. Due to limited space, reservations are required. Please RSVP to the Mari Sandoz Heritage Society info@marisandoz.org or 402-499-3703.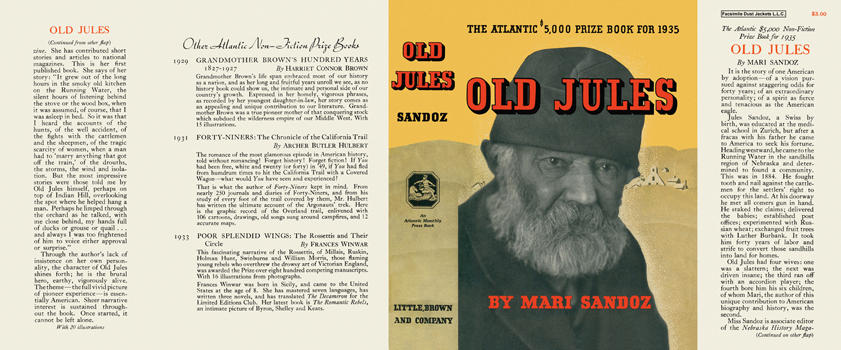 Bookstores in Lincoln, Nebraska (new and used) may have hard and paperback copies of the books that you can purchase and read prior to the book discussions. 
Francie & Finch Bookshop, 130 S 13th Street, (402) 781-0459, www.francieandfinch.com
A Novel Idea, 118 N 14th Street, (402) 475-8663, www.anovelideabookstore.com
Bluestem Books, 137 S 9th Street, (402) 435-7120, www.bluestembooks.com
Badger Books,  4730 Cooper Avenue, (402) 314-6602, badgersbookshoplnk@gmail.com